My Films /
browse a selection of my work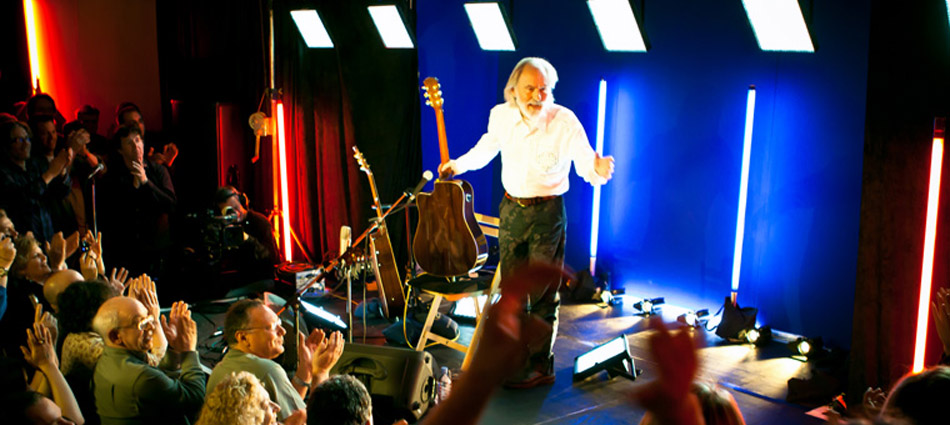 Rock Legends
Classic Rock Legends
A series of classic Concert TV Shows and DVD programmes recorded by ITV and Metropolis.
Recorded 2010/2011 Classic Rock Legends concerts are 6 concerts in front of a small VIP audience (just 125) at West London's famous Metropolis Studios. They are absolutely unique events and the ambience and setting of each concert portrays each band in a way which has not been seen before. The bands all have a commited and often fanatical worldwide following of A,B,C1 audiences. Filmed in HD.
These concerts will be released on DVD and also as 1 hour TV shows.
Caravan
Canterbury's finest reformed especially for a December concert which included the greatest tracks from their 25 album career. The TV show will include Golf Girl, Memory Lain Hugh, Nine Feet Underground, If I Could Do It Again and I'm On My Way. The DVD will include interviews with Pye Hastings, Jan Schelhaas and Geoffrey Richardson, and audience members from an historic night.
John Lees' Barclay James Harvest
No fewer than 20 albums form the glittering career of Barclay James Harvest, and concerts including a performance to a crowd of 250,000 in Berlin. In December 2010 they played a fantastic set to an invited audience of just 120 and included in the set classics such as Child Of The Universe, Mocking Bird, Poor Mans Moody Blues, The Poet/After The Day, Loving Is Easy and Medicine Man. John Lees gave us a rare interview for the DVD.
Van Der Graaf Generator
Alongside King Crimson, probably the greatest progressive rock band to evolve in the late 60's and 70's, VDGG honoured us with an extremely rare appearance in the UK. Peter Hamill, Hugh Banton and Guy Evans saw the band in the original 3 member line up perform to an ecstatic crowd, and all 3 artists interviewed for the DVD. The set list for both TV programme and DVD includes Interference Patterns, Nutter Alert, Lemmings and Man-Erg.
The Zombies
Since their formation in the 60's The Zombies have not only enjoyed UK Top 10 and USA Top 5 Hits, but have actually grown to a cult status with contemporary artists like Paul Weller and Dave Grohl naming them for favourite/influential albums and songs. Colin Blunstone's unique voice dazzled for this concert which included She's Not There, Time Of The Season as well as individual Argent/Blunstone hits like What Becomes Of The Brokenhearted, Hold Your Head Up, Say You Don't Mind and I Don't Believe In Miracles. Both Colin and Rod are interviewed on the DVD.
Bill Nelson
Almost exclusively a studio artist (over 80 albums/mini albums since the early 70's), we have persuaded Bill to play a rare one-off concert for ITV Legends, An acknowledged creative genius, and one of the revered rock guitar experimentalists, Bill has collaborated with David Sylvian, Yellow Magic Orchestra and been the driving force behind Be Bop Deluxe, and Red Noise. The concert recorded late March 2011 includes Adventures In A Yorkshire Landscape and Do You Dream In Colour from a 14 song band set together with a 4 song solo set and an interview.
Roy Harper
The last in the first series has a pedigree of no less than 14 live and 21 studio albums, and besides being a guest vocalist with Pink Floyd, has had Led Zeppelin write a song about him 'Hats Off To Harper'. His personal friend and associate list reads like a who's who of the music industry and we have tempted him from 2 Festival Hall appearances in 2010 to 1 x 120 person concert in West London. One of the jewels in our ITV Legends crown, Roy performs a set which covers 5 decades. This mesmerising concert from early April 2011 includes Another Day, 12 Hours of Sunset and When An Old Cricketer Leaves The Crease from a 90 minute set, together with a great interview
DIRECTOR